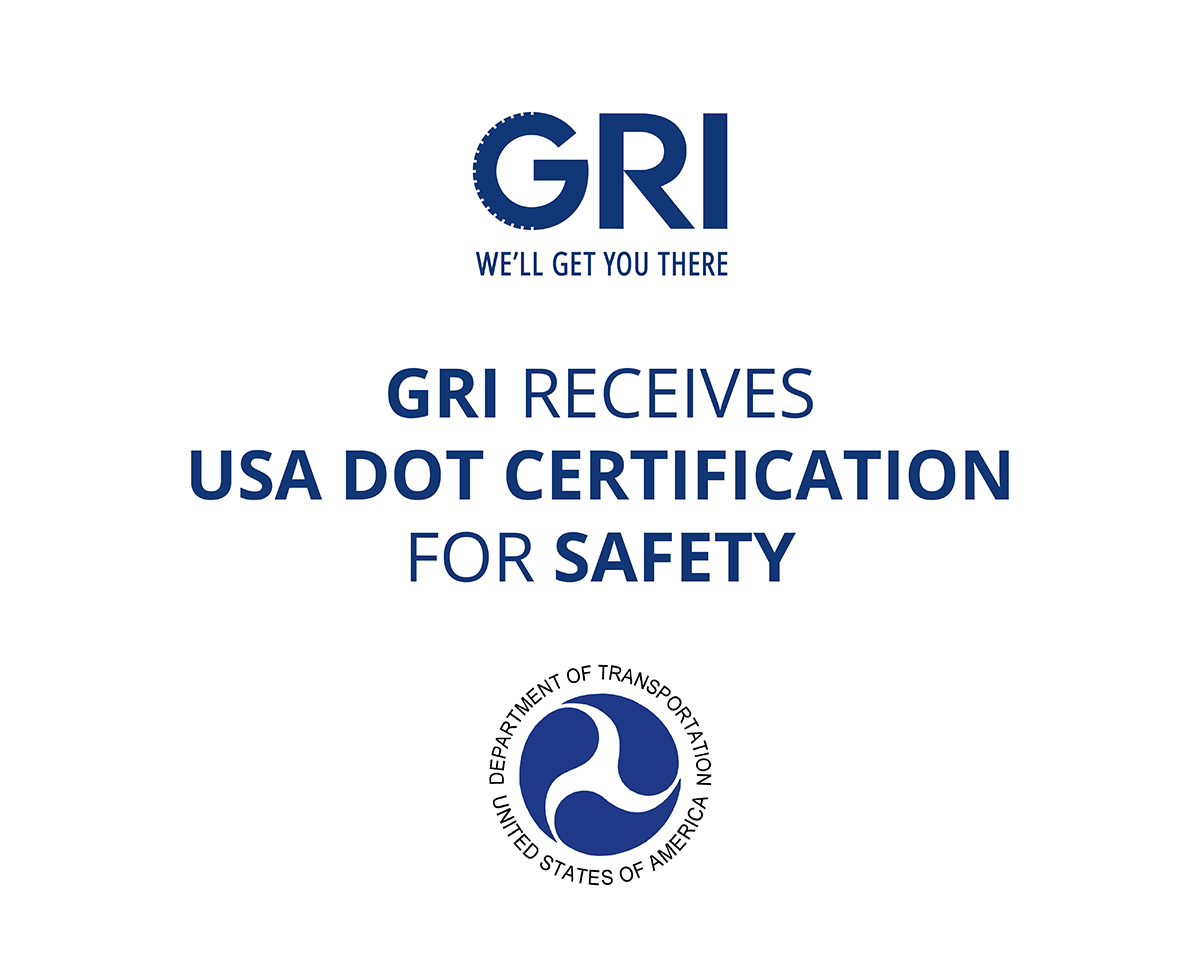 GRI receives US DOT certification for safety
Posted on 17 January 2023
January 17, 2023, USA, GRI, a global leader in high-grade specialty tires achieved yet another landmark milestone by ensuring that its tires which will be used on highways in the US are produced per the stringent technical requirements mandated by the US Department of Traffic (DOT). As a result of this, GRI tires will now incorporate the DOT code emboss on its side walls.

The certification, which is issued by the National Highway Traffic Safety Administration (NHTSA) agency of the US Department of Transportation (DOT) is awarded to GRI's manufacturing facilities in Sri Lanka. It, therefore, means that all GRI products relating to multiple specialty tire categories, which are produced in the accredited GRI manufacturing facilities, are tested as per DOT requirements and comply with the applicable Federal Motor Vehicle safety standards (FMVSS) of the US.
Michael Connor, Director of Sales for GRI USA said "GRI is a globally trusted brand and we have been able to maintain that position for nearly two decades, owing to the stand we have taken to never compromise on quality and technology. As a responsible corporate citizens, we believe it is our duty to establish design specifications, manufacturing process specifications, quality assurance programs, and engineering change verification programs to a level that ensures that all new tires shipped to the United States, or any destination for that matter, meet or exceed the minimum performance requirements of all applicable safety standards. We are therefore happy to have received this certification in recognition of the work we have always carried out to ensure safety standards are met. We take this opportunity to thank the US Department of Transportation for all the support rendered to receive this certification."
GRI produces high-grade specialty tires that are built sustainably using pure natural rubber in Sri Lanka. Founded in 2002, the company produces material handling solid tires, radial agriculture tires, and construction tires. GRI has operations in nine countries, and a business presence in more than 50 countries worldwide. Since 2018, GRI has been advancing in the rapid expansion of its specialty tire production plants and tire compound mixing facilities in SriLanka as well as its operations in key countries. GRI ensures its commitment to sustainability and environmental protection throughout its operations both locally and globally.