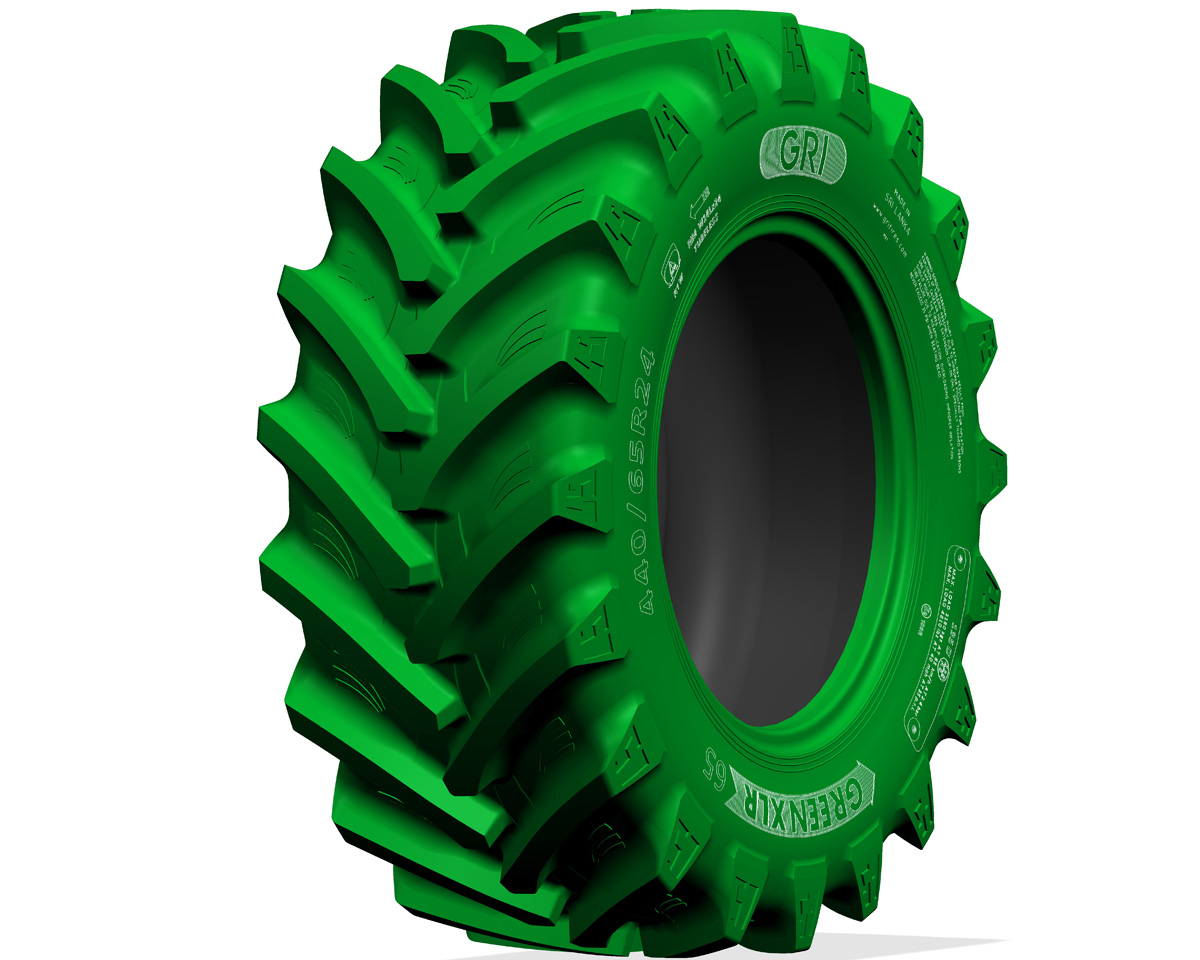 GRI launches the EARTH Series of Radial Agriculture Tires
Posted on 29 August 2022
The GREEN XLREARTH is one of the world's first and most earth-friendly tires.

As a socially responsible producer of high-grade specialty tires that strives to make a positive impact on our planet, GRI has taken a major step forward in its green leadership by launching the GREEN XLR EARTH Series of radial agriculture tires. The GREEN XLR EARTH is one of the world's first sustainable tire series for the agriculture segment. Developed with 37.5% sustainable materials, it is built to nurture and protect the environment and deliver superior functional properties to drive high performance and productivity for tractors across global markets.
Designed in a novel earthy greencolor, the GREEN XLR EARTH Series is produced with a high percentage of recycled carbon black to reduce its carbon footprint. It also incorporates soybean oil, which is renewable and sustainable, unlike petroleum-based oils, and ensures that natural rubber maintains more of its original qualities to enhance the tire's overall performance. It also contains next-generation HD Silicawhich is a sustainable material that further improves tire performance. Reclaimed rubber is another integral component and is sourced from end-of-life tires through a green recycling process and used to enhance the tire's sustainable attributes and minimize its carbon footprint.
Prabhash Subasinghe, Managing Director of GRIsaid, "Innovation is in our DNA. Sustainability is in our souls. True to our vision to move humanity towards making a positive impact on the planet, we believe that this trailblazing launch of one of the world's first earth-friendly tires will open a new era of high-grade agriculture tires. It will set the stage for game-changer innovations that focus on reducing carbon emissions and greenhouse gasses. The GREEN XLR EARTH Series will help sustain our earth for future generations, scaling new heights to positively impact climate change. It will also enable farmers to do what they do best – planting, harvesting, and providing food while nurturing the earth."
Dr Mahesha Ranasoma, Chief ExecutiveOfficer of GRIsaid, "Providing farmers with the ability to do what is important for their farm productivity and yield, while also presenting them with a unique opportunity to do what is best for the environment, was an emerging need that required urgent addressing. As a sustainability-driven organization, GRI is positioned well to serve this need, as we drive green initiatives through a unique value chain presented through our hallmark GREEN X Circle. We are happy to have listened to that need and possess the capability to address it effectively through the launch of the GREEN XLR EARTH Series. We are confident that we will be able to re-affirm our continued commitment to sustainable tire manufacturing as well as earth-friendly tires for the benefit of our entire global eco-system."
The GREEN XLR EARTH Series will be first displayed at the Farm Progress Show in Iowa, the United States on 30th August 2022.