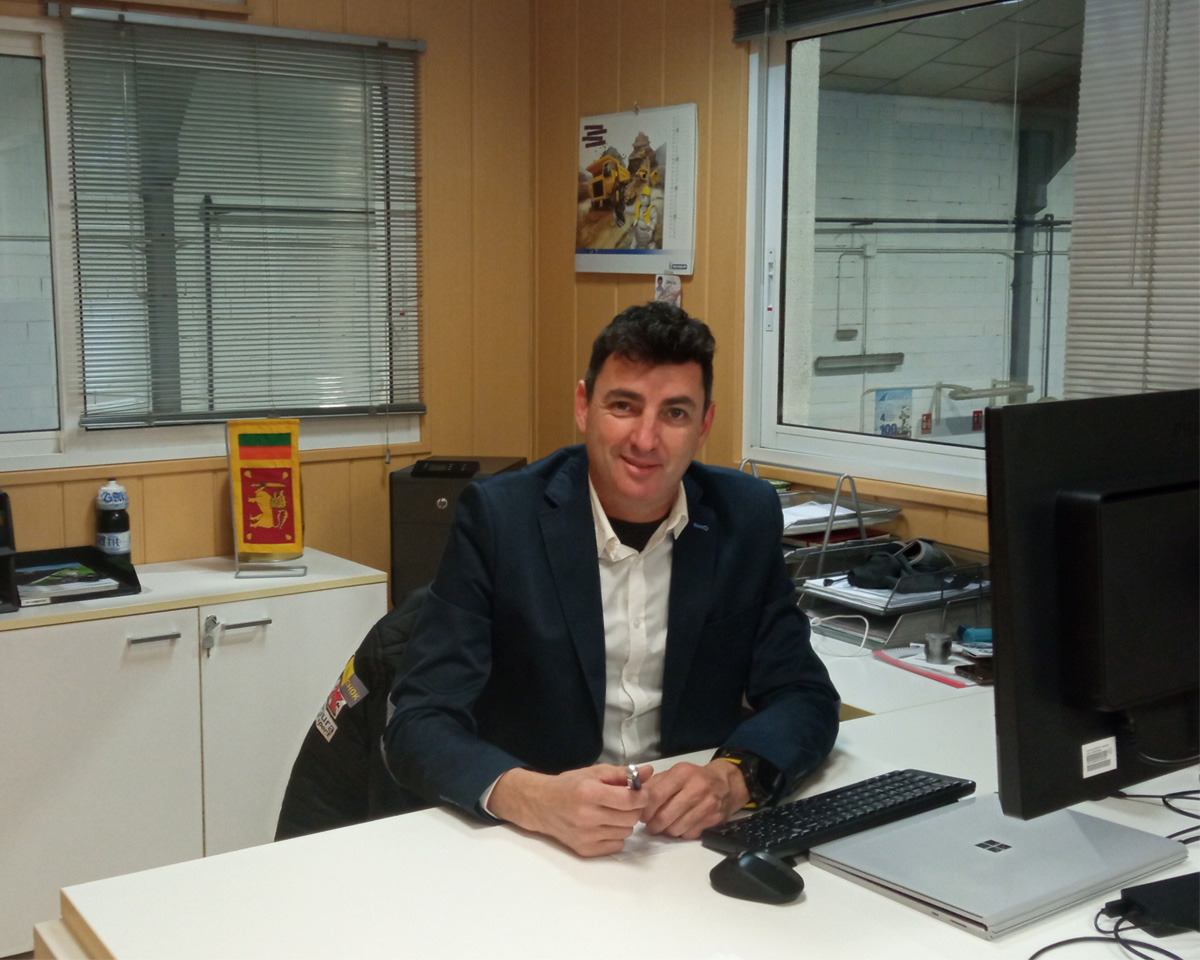 GRI Continues to Grow in Spain
Posted on 05 August 2022
GRI has been present in the Spanish market for many years with our Material Handling tires and established our own company a few years ago, thereby expanding our presence not only in Spain but in Portugal as well. David Sanz, Managing Director of GRI Operations in Spain and Portugal elaborates on the journey of the global tire manufacturer since its advent into the region.

Material Handling tires are directly sold by GRI, while agriculture and construction tires are supplied to the market through two distributors. "When direct operations in Spain started our aim was to raise brand awareness in a mature market, through our high-grade products as well as our superior service via GRI FIT.", explained David Sanz.
GRI's base of operations is located on the eastern coast of Spain with convenient access to maritime ports. Furthermore, the target customer segment is medium-sized, high-quality forklift rental or fleet owners. "Most of our purchase contracts are expert fleet managers that require the best hassle-free service. Our experienced technicians are ready to adapt to the customers' or even the end-users requirements. The agility and quality in service of GRI FIT is part of our value proposition and indeed served us very well," David elaborated further.
GRI products, especially the material handling segment showcase a range of applications organized under different brands. "Fleet managers value having this kind of choice. In addition to that, GRI tires feature a modern functional well-engineered tread pattern and design along with suitably expanded widths that ensure stability. Customer care is also delivered as technical advice ensuring that GRI is seen as an innovative engineering company," he added.
In terms of expansions, David explained that "as of now, we provide direct technical advice and fitment service in our home region. We rely on discerning companies with fitness capability to extend our servicing range beyond our region."
"GRI is a reputed manufacturer with a corporate policy on good practices, environmental responsibility, and sustainability. Technology in the form of engineering excellence is likely to be the best answer to the challenges ahead and GRI will be there to meet those requirements.," said David optimistic about the future progression of GRI in Spain.