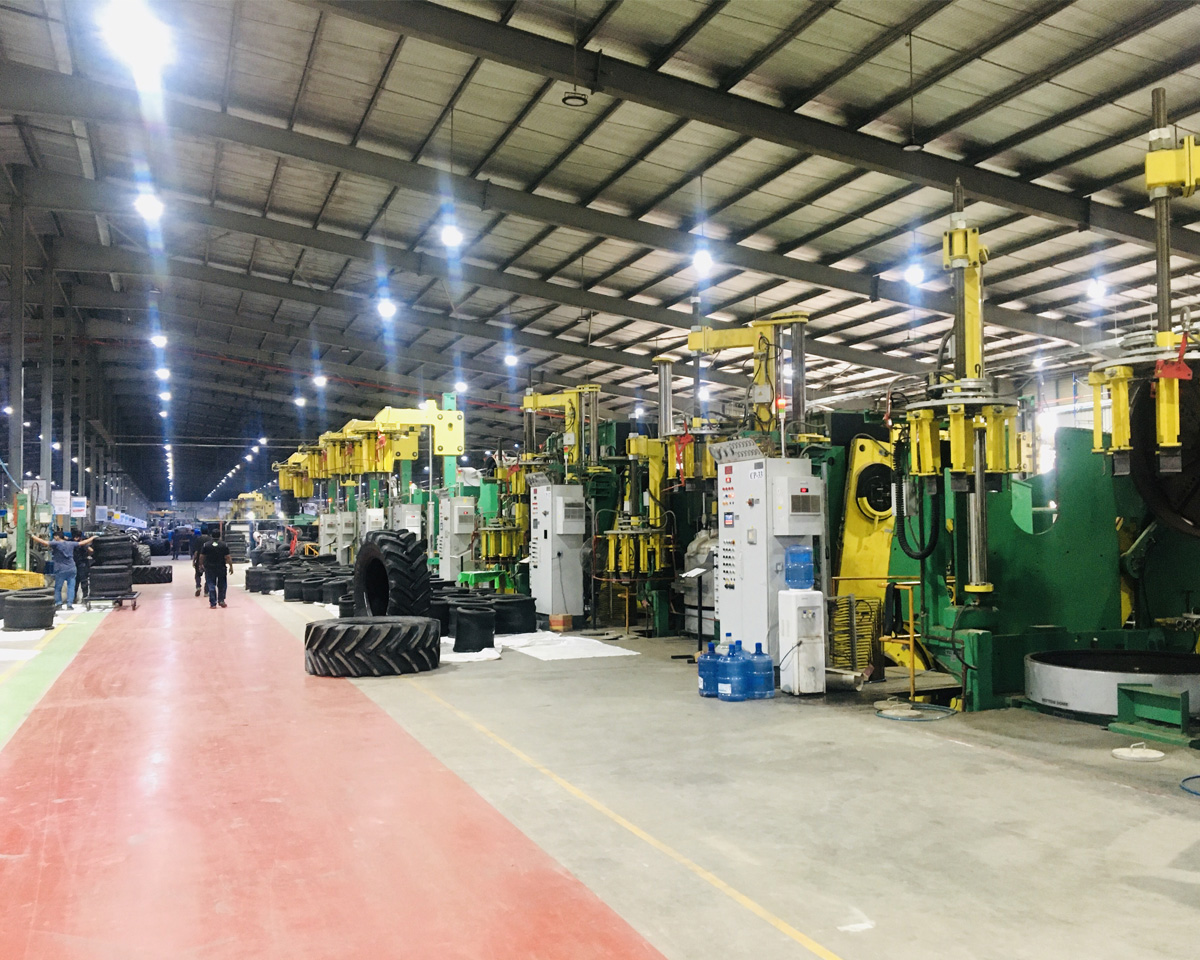 GRI completes Phase II of its specialty tire factory expansion
Posted on 18 July 2022
USD 100million total investment planned to enhance GRI's advanced agriculture tire portfolio and production capacity

GRI has completed phase II of its USD 100 million production capacity up-gradation investment for its specialty tire facility in Sri Lanka. With this phase complete, production capacity will be increased to provide an output of 60MT per day and will support the increase in demand experienced for the company's agriculture tire category that was launched in 2018 across key markets primarily the USA, Europe and Australia.

This second phase of the expansion includes an increased number of tire building machines and tire curing presses, the use of state-of-the-art technology for real-time decision making and machine optimization, and a constant focus on R&D enhancement of physical infrastructure in the factory premises. When all three phases are complete, the entire expansion is expected to deliver an output of 100MT per day and will also generate a total of over 500 new employment opportunities.
Dr. Mahesha Ranasoma, CEO, GRI said "we are proud to have received such encouraging levels of customer acceptance for our radial as well as bias agriculture tires, which we present to the international markets we operate in as our GREEN XLR and GREEN EX brands. As a result of this expansion, we are now able to double our current volumes and provide our customers the opportunity to grow their businesses.. We are also happy to be serving Sri Lanka by creating employment opportunities through this expansion while generating much-needed foreign earnings and export revenues for the country."
The significant ramp-up of production capacities has also been supplemented through a rigorous focus on sustainability-led production initiatives.
GRI produces high-grade specialty tires that are built sustainably using pure natural rubber in Sri Lanka. Founded in 2002, the company produces material handling solid tires, radial agriculture tires, and construction tires. GRI has operations in nine countries, and a business presence in more than 50 countries worldwide. Since 2018 GRI has been advancing in the rapid expansion of its specialty tire production plants and tire compound mixing facilities in Sri Lanka as well as its operations in key countries. GRI ensures its commitment to sustainability and environmental protection throughout its operations both locally and globally.