ULTIMATE GREEN XT
One of the Most Environmentally Friendly Solid Tires in the World
The ULTIMATE GREEN XT is a premium-plus solid tire that goes beyond the norm to provide the ultimate in performance, sustainability, and efficiency. Powerful and robust, this tire epitomizes GRI's advanced engineering, research, development and manufacturing capabilities.

ULTIMATE GREEN XT
- A tire containing bio-sourced and recycled materials.
- A tire provides 20.4% lower rolling resistance and therefore higher energy saving.

- A tire that has 26.1% higher endurance and therefore lower heat build-up.
- A tire with 26.6% lower abrasion loss and therefore higher lifetime.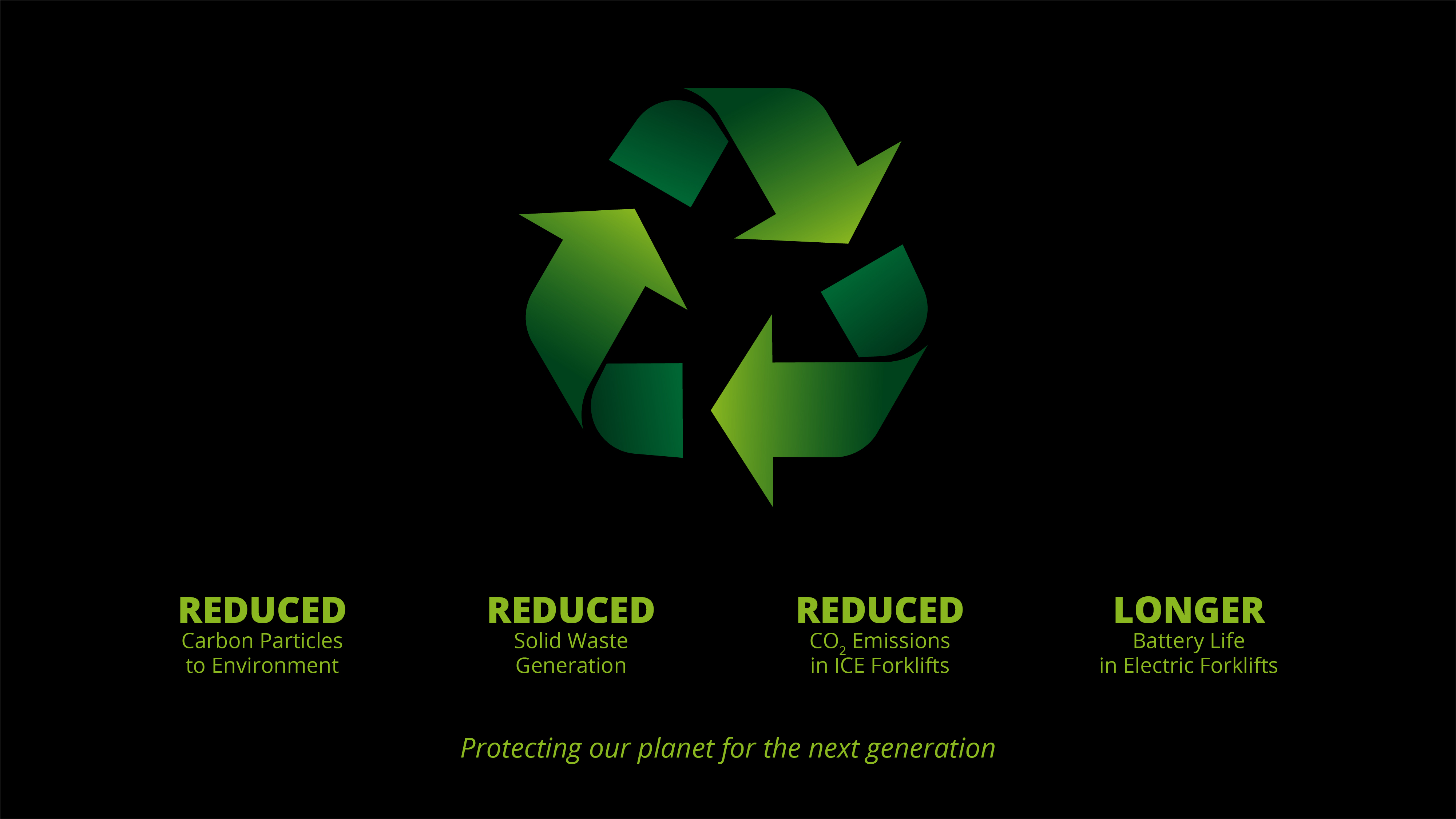 - ENERGY SAVING

Highest energy saving and efficiency in the range due to the extremely low rolling resistance resulting in very low carbon emissions.
- OPERATING TIME
Highest operating time in the range due to reduced heat build-up and very low cost per hour.
- LIFETIME

Exceptional lifetime due to very high abrasion resistance.
- CORNERING STABILITY

Maximum cornering stability enables a high level of safety and comfort.
- Very low abrasion, reducing particle release and increasing tire life.
- Unique tread pattern and optimized lug depth that provides excellent traction.
- Advanced tread compound with Highly Dispersible Silica. Developed for high-intense operations and all surface conditions.
- Pioneering use of carbon nanotubes in black version.
- Recycled carbon black in the center and the base.